Phentermine/topiramate
Jump to navigation
Jump to search
Phentermine/Topiramate is a prescription medication used for weight loss. It is a combination of two medications, phentermine and topiramate, that work together to help suppress appetite, increase metabolism, and promote weight loss.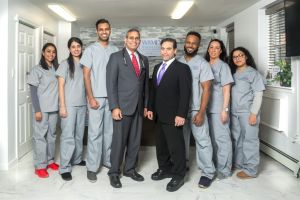 Popularity
One of the most popular and most effective weight loss medication as the combination effectively blocks both the appetite and cravings in most people and studies have shown it to lead to about 10% weight loss in a year, more than twice as much as the competition such as 4.5% percent weight loss expected with Belviq, or 5% weight loss expected with the new Contrave. Phentermine-topiramate (Qsymia) was approved by the US FDA in July 2012 (Qsymia)
Mechanism of action
Phentermine is a sympathomimetic amine and works as an appetite suppressant by stimulating the release of norepinephrine in the brain, which signals the body to reduce hunger. Topiramate is an anticonvulsant medication that has been shown to promote weight loss by increasing feelings of fullness and reducing the desire to eat.
Weight loss results
Together, phentermine and topiramate can help people with obesity to achieve significant weight loss. Clinical trials have shown that patients taking phentermine/topiramate for a year can lose an average of 10% of their body weight.
Improved metabolic health
In addition to promoting weight loss, phentermine/topiramate has been shown to improve several markers of metabolic health, such as blood pressure, blood sugar, and cholesterol levels. This makes it a potentially effective treatment option for people with obesity-related health conditions such as type 2 diabetes, hypertension, and dyslipidemia.
Contraindications
It is important to note that phentermine/topiramate is not suitable for everyone. It is contraindicated for people who have glaucoma, hyperthyroidism, a history of heart disease or stroke, or who are pregnant or breastfeeding. Like all prescription weight loss medications, it should only be used under the supervision of a qualified healthcare provider.
How can W8MD help?
At W8MD Weight Loss, Sleep and Medspa, our board-certified physicians are trained in the use of phentermine/topiramate and other weight loss medications. We offer a comprehensive weight loss program that includes medical evaluation, nutrition counseling, physical activity recommendations, and prescription medications when appropriate. Our program is tailored to each individual's unique needs and goals, and we work with each patient to develop a plan that is safe, effective, and sustainable.
Ready to try?
If you are struggling with obesity and have been unable to lose weight through diet and exercise alone, phentermine/topiramate may be a suitable option for you. Contact us at W8MD Weight Loss, Sleep and Medspa to schedule a consultation and learn more about our comprehensive weight loss program.
Also see
References
Gadde KM, Allison DB, Ryan DH, et al. Effects of low-dose, controlled-release, phentermine plus topiramate combination on weight and associated comorbidities in overweight and obese adults (CONQUER): a randomised, placebo-controlled, phase 3 trial. Lancet. 2011;377(9774):1341-1352.
Garvey WT, Ryan DH, Look M, et al. Two-year sustained weight loss and metabolic benefits with controlled-release phentermine/topiramate in obese and overweight adults (SEQUEL): a randomized, placebo-controlled, phase 3 extension study. Am J Clin Nutr. 2012;95(2):297-308.
Topamax [package insert]. Titusville, NJ: Janssen Pharmaceuticals, Inc.; 2018.
Qsymia [package insert]. Mountain View, CA: Vivus, Inc.; 2021.
W8MD Weight Loss, Sleep & Medspa Centers
W8MD Weight Loss, Sleep & Medspa Centers is a network of medical centers located in New York, Pennsylvania, New Jersey and surrounding areas that provide comprehensive care for weight loss, sleep disorders, and aesthetic treatments.
Book appointments
Locations
W8MD has several locations for your convenience:
---