Amerihealth Administrator weight loss
Jump to navigation
Jump to search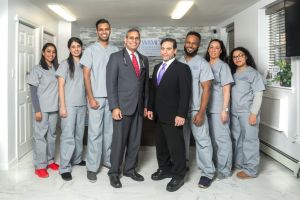 AmeriHealth Insurance Coverage for Weight Loss in Pennsylvania
AmeriHealth is a leading health insurance company that provides various healthcare plans to individuals and families in Pennsylvania. They offer a variety of insurance plans, including Medicare, Medicaid, and commercial health insurance plans.
AmeriHealth recognizes the importance of maintaining a healthy lifestyle and encourages its members to achieve their health goals. One of the ways they support their members in this regard is by providing coverage for weight loss programs.
Weight loss coverage
If you are an AmeriHealth member in Pennsylvania and you are looking to lose weight, there are a variety of weight loss programs that may be covered under your insurance plan. These may include:
Nutritional Counseling: AmeriHealth provides coverage for nutritional counseling as part of their health and wellness benefits. This can be a useful tool for those looking to lose weight, as a registered dietitian can provide personalized guidance and support to help you make healthy dietary choices and manage portion control.
Behavioral Therapy: AmeriHealth also covers behavioral therapy as part of their health and wellness benefits. This can be particularly helpful for individuals who struggle with emotional eating or other unhealthy behaviors that can hinder weight loss.
Bariatric Surgery: For individuals who are severely overweight or have obesity-related health conditions, bariatric surgery may be an option. AmeriHealth covers several types of bariatric surgery, including gastric bypass and gastric sleeve procedures.
Prescription Medications: AmeriHealth may cover prescription weight loss medications for eligible members. These medications can be useful for individuals who have struggled to lose weight through diet and exercise alone and may help to suppress appetite or increase metabolism.
How can W8MD help?
W8MD is a physician-supervised medical weight loss program that accepts AmeriHealth insurance in Pennsylvania. Our weight loss program is designed to help individuals lose weight safely and effectively, with a focus on achieving long-term weight loss goals. Our program includes nutritional counseling, behavioral therapy, prescription medications, and bariatric surgery when necessary. Our experienced weight loss physicians will work with you to create a customized weight loss plan that meets your individual needs and fits within your AmeriHealth insurance plan.
If you are an AmeriHealth member in Pennsylvania and are interested in learning more about our weight loss program, contact W8MD today. We can help you understand your insurance coverage and provide you with the tools and support you need to achieve your weight loss goals.
W8MD Weight Loss, Sleep & Medspa Centers
W8MD Weight Loss, Sleep & Medspa Centers is a network of medical centers located in New York, Pennsylvania, New Jersey and surrounding areas that provide comprehensive care for weight loss, sleep disorders, and aesthetic treatments.
Book appointments
Locations
W8MD has several locations for your convenience:
---