Americhoice weight loss
Jump to navigation
Jump to search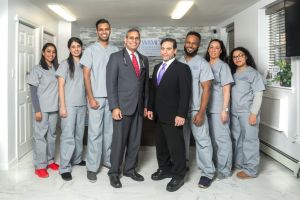 AmeriChoice, part of the UnitedHealthcare family of companies, is a Medicaid Managed Care Health Plan that provides health coverage to eligible individuals in Pennsylvania. AmeriChoice covers weight loss services, including medical weight management, for eligible members who meet certain criteria.
Does W8MD participate in it?
Yes. W8MD Weight Loss, Sleep & MedSpa is a medical weight loss center that accepts AmeriChoice insurance for weight loss services in Pennsylvania. W8MD offers a comprehensive program for weight loss that includes a consultation with a weight loss physician, individualized weight loss plan, nutritional counseling, and exercise guidance. The program also offers FDA-approved weight loss medications, meal replacement plans, and other tools and resources to help patients achieve their weight loss goals.
Who is eligible?
To be eligible for weight loss services with AmeriChoice insurance, members must meet specific criteria, such as a BMI of 30 or higher, or a BMI of 27 or higher with at least one weight-related health condition. Members may also need to provide documentation of previous weight loss attempts and may need to have a referral from their primary care physician.
How can W8MD help?
It's important to note that AmeriChoice coverage for weight loss services may vary depending on the specific plan and location. Therefore, it is important to check with the insurance provider or W8MD to determine the extent of coverage available for weight loss services.
W8MD Weight Loss, Sleep & Medspa Centers
W8MD Weight Loss, Sleep & Medspa Centers is a network of medical centers located in New York, Pennsylvania, New Jersey and surrounding areas that provide comprehensive care for weight loss, sleep disorders, and aesthetic treatments.
Book appointments
Locations
W8MD has several locations for your convenience:
---