Fidelis weight loss
Jump to navigation
Jump to search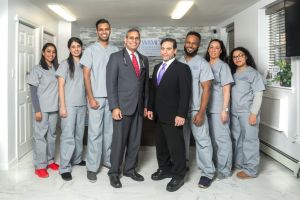 Fidelis Care is a New York-based health insurance provider that offers a wide range of health plans for individuals and families. One of the areas of focus for Fidelis Care is promoting healthy lifestyles for their members, including weight loss and management.
Weight loss coverage
If you are a Fidelis Care member and are looking to lose weight, you may be eligible for coverage for weight loss services, including medical weight loss programs, nutrition counseling, and weight loss medications. However, coverage can vary depending on your specific plan, so it is important to review your benefits carefully.
How can W8MD help?
At W8MD Weight Loss, Sleep & MedSpa, we accept Fidelis Care insurance and offer a variety of weight loss services that may be covered, depending on your plan. Our weight loss program is physician-supervised and includes a comprehensive approach to weight loss, addressing the root causes of weight gain, including metabolic, hormonal, and nutritional imbalances.
Comprehensive approach
Our weight loss program may include a combination of meal replacement plans, calorie-controlled diets, physical activity, and FDA-approved weight loss medications. We also offer nutrition counseling, behavioral therapy, and ongoing support to help you achieve and maintain your weight loss goals.
Ready to start losing weight?
If you are a Fidelis Care member, we encourage you to check your benefits and contact us to learn more about our weight loss program and how we can help you achieve your weight loss goals. Our team of weight loss experts is dedicated to providing personalized care and support to help you live a healthier life.
W8MD Weight Loss, Sleep & Medspa Centers
W8MD Weight Loss, Sleep & Medspa Centers is a network of medical centers located in New York, Pennsylvania, New Jersey and surrounding areas that provide comprehensive care for weight loss, sleep disorders, and aesthetic treatments.
Book appointments
Locations
W8MD has several locations for your convenience:
---