Keystone 65 weight loss
Jump to navigation
Jump to search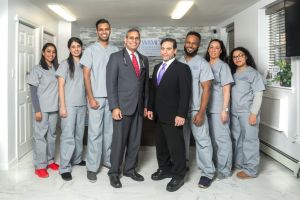 Keystone 65 is a health insurance plan provided by Independence Blue Cross for individuals who are 65 years of age or older and eligible for Medicare. The plan offers a range of benefits, including coverage for weight loss treatments and programs.
Weight loss coverage
Keystone 65 provides coverage for weight loss interventions, such as medically supervised weight loss programs, behavioral counseling, and prescription medications for weight loss. These services are covered under the plan as long as they are deemed medically necessary and are provided by a qualified healthcare provider.
Individuals who are enrolled in Keystone 65 can take advantage of these benefits to support their weight loss journey. However, it is important to note that coverage for weight loss treatments may vary based on the specific plan and level of coverage selected by the individual.
How can W8MD help?
For those who are looking for support in their weight loss journey, W8MD Weight Loss, Sleep & MedSpa offers a range of services that are covered by Keystone 65. W8MD is a physician-supervised weight loss program that uses evidence-based approaches to help patients achieve their weight loss goals. The program includes comprehensive medical evaluations, individualized diet plans, and ongoing support and guidance from healthcare professionals.
W8MD also offers treatment options such as prescription weight loss medications and non-invasive body contouring procedures, which may be covered under Keystone 65 for eligible individuals.
If you are a Keystone 65 member and are interested in exploring your weight loss options, W8MD can help. Contact W8MD to learn more about our weight loss programs and services, and to schedule a consultation with one of our healthcare professionals.
W8MD Weight Loss, Sleep & Medspa Centers
W8MD Weight Loss, Sleep & Medspa Centers is a network of medical centers located in New York, Pennsylvania, New Jersey and surrounding areas that provide comprehensive care for weight loss, sleep disorders, and aesthetic treatments.
Book appointments
Locations
W8MD has several locations for your convenience:
---