Medicaid weight loss
Jump to navigation
Jump to search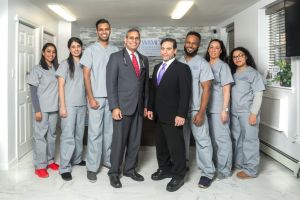 Medicaid is a health insurance program for individuals with limited income and resources, and it covers various health services, including weight loss treatments. In Pennsylvania, Medicaid is known as the Medical Assistance Program, and it provides coverage for weight loss interventions for eligible individuals.
Weight loss coverage
The Medical Assistance Program in Pennsylvania covers weight loss surgeries, such as gastric bypass, gastric sleeve, and gastric banding, for individuals who meet the eligibility criteria. The eligibility criteria include a body mass index (BMI) of 40 or higher or a BMI of 35 or higher with at least one obesity-related comorbidity, such as high blood pressure, type 2 diabetes, or sleep apnea.
How can W8MD help?
In addition to weight loss surgeries, the Medical Assistance Program in Pennsylvania also covers other weight loss treatments, such as weight loss medications and intensive behavioral therapy (IBT). Weight loss medications that are covered under the program include phentermine and diethylpropion, which are FDA-approved for short-term weight loss, and orlistat, which is FDA-approved for long-term weight loss. The program also covers IBT, which is a type of counseling that helps individuals adopt healthy eating and exercise habits.
At W8MD, a physician-led weight loss program, we accept Medicaid and can help you navigate the coverage and eligibility criteria. Our weight loss program offers a comprehensive approach to weight loss, including medical weight loss, dietary counseling, and behavioral therapy. Our program is led by a board-certified obesity medicine physician, who can work with you to develop a personalized weight loss plan that fits your unique needs and goals.
W8MD Weight Loss, Sleep & Medspa Centers
W8MD Weight Loss, Sleep & Medspa Centers is a network of medical centers located in New York, Pennsylvania, New Jersey and surrounding areas that provide comprehensive care for weight loss, sleep disorders, and aesthetic treatments.
Book appointments
Locations
W8MD has several locations for your convenience:
---