Teamster Health & Welfare Fund weight loss
Jump to navigation
Jump to search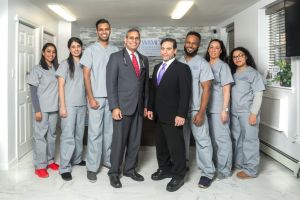 Teamsters is a union-sponsored health insurance program that provides coverage to its members in Pennsylvania and other states. Teamsters health plans may offer coverage for weight loss treatments, but specific benefits and requirements can vary depending on the specific plan.
If you are a Teamsters member and are interested in weight loss treatments, it is important to check your health plan's coverage and requirements. Some Teamsters plans may cover medical weight loss programs, including physician-supervised diets, medication management, and behavioral counseling. However, some plans may require prior authorization or may only cover certain types of weight loss treatments.
How can W8MD help?
W8MD Weight Loss, Sleep & MedSpa is a weight loss center that can help you navigate the insurance coverage for weight loss and provide you with personalized weight loss programs tailored to your specific needs. W8MD's weight loss programs are based on the latest evidence-based guidelines and use a multidisciplinary approach that combines diet, exercise, behavior therapy, and FDA-approved weight loss medications, if indicated. Our experienced weight loss physicians can help you determine the most effective weight loss treatment plan for you and guide you through the process of obtaining insurance coverage.
If you are a Teamsters member in Pennsylvania and are looking for a weight loss center that accepts your insurance, W8MD is here to help. Contact us today to learn more about our weight loss programs and insurance coverage options.
W8MD Weight Loss, Sleep & Medspa Centers
W8MD Weight Loss, Sleep & Medspa Centers is a network of medical centers located in New York, Pennsylvania, New Jersey and surrounding areas that provide comprehensive care for weight loss, sleep disorders, and aesthetic treatments.
Book appointments
Locations
W8MD has several locations for your convenience:
---