Insurance coverage for weight loss
Jump to navigation
Jump to search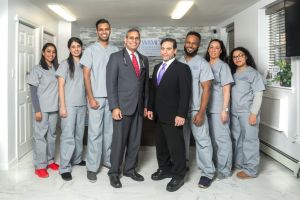 If you have health insurance, and are a bit overweight or obese, you may want to learn about how your insurance might help you in your efforts to shed some pounds! Here are some of the things you might want to know about how your insurance might help you in your weight loss journey!
Insurance coverage for weight loss
Although there are both surgical and non-surgical measures to lose weight, for the vast majority of patients, a non-invasive way to lose weight through changes in diet, physical activity with or without appetite suppressants is the first thing to try and therefore, the focus of this article is physician supervised medical weight loss
Affordable Care Act
Prior to the passage of the 2010 Affordable Care Act, the coverage for weight loss varied widely and most insurance plans did not adequately cover or excluded obesity coverage. However, this has changed after the passage of the affordable care as obesity is considered a preventable disease and therefore, mandated to be covered by all health insurances including Medicare and private insurances by the Affordable Care Act.
Let us look at the individual insurance plans and their coverage for obesity related services for all major insurances including Medicare, Medicaid, commercial insurances and review the various plans.
Medicare weight loss coverage for obesity
Obesity screening for all adults is covered irrespective of their weight as it is a screening test. If a person is then found to have a body mass index of 30 or more, or have certain weight related medical conditions even with a lower body mass index of 28 or more. Medicare and Medicaid coverage for weight loss counseling
Medicare covers Intensive Behavior Therapy for obesity provided by a licensed physician or primary care practitioner in a primary care setting. This coverage is available to all beneficiaries with a body mass index (BMI) of 30 or more. The coverage includes:
• One face-to-face visit per week for the first month • One face-to-face visit every other week for months 2-6 • One face-to-face visit per month for months 7-12, if the beneficiary meets the weight loss requirement of 3kg (6.6 lbs) during the first 6 months.
The Affordable Care Act mandates coverage for obesity-related services, including screening and counseling for children, adolescents, and adults, as recommended by the United States Preventive Services Task Force (USPSTF). The law also requires states to create public awareness campaigns to educate Medicaid enrollees on the availability and coverage of preventive services, including those related to obesity.
For more information on Medicaid coverage for obesity, check your state's Medicaid page or visit http://www.medicaid.gov/medicaid-chip-program-information/by-topics/quality-of-care/downloads/rtc-preventive-obesity-related-services2014.pdf.
Private health insurances and weight loss
The Affordable Care Act requires insurance companies to cover screening and counseling for obesity as a preventive service. Aetna, Cigna, United Health Care, and Tricare all provide coverage for obesity screening and counseling as required by the Affordable Care Act. AARP also covers screening and counseling for obesity for all adults and children.
In addition to the coverage of obesity screening and counseling, some insurance companies, such as Aetna, also offer coverage for medical nutrition therapy (MNT) and diabetes self-management training (DSME), provided by a qualified healthcare provider such as a registered dietitian or nutritionist. However, it is important to note that MNT and DSME are separate benefits with most insurance companies and may only be covered after a co-pay or deductible has been met.
Other insurance companies, such as 1199, GHI, Multiplan, Keystone 65, Keystone Mercy, Highmark BC/BS Affiliates, Horizon BC/BS Affiliates, Independence BC/BS Affiliates, BRAVO, CIGNA-PA/DE, Fidelis, GREATWEST-One Health Plan of PA, Keystone Health Plan East, etc. may also offer coverage for weight loss, but the specific coverage will depend on your insurance plan.
How can W8MD help?
W8MD Weight Loss Program is a physician-supervised weight loss program that accepts various insurance plans. The program provides comprehensive, evidence-based weight loss services, including medical evaluation, individualized diet plans, and appetite suppressants, as well as behavioral modification, exercise counseling, and follow-up visits.
W8MD accepts insurance plans from leading insurance providers, including Aetna, Blue Cross Blue Shield, Cigna, Medicare, and United Healthcare, among others. However, coverage and eligible services may vary depending on your individual insurance plan.
Program fee
W8MD has a biweekly program fee of $50.00 on top of insurance and includes the weight loss medications if dispensed in the office.
Affordable self pay options
In addition to insurance coverage, W8MD also offers affordable self-pay options for those who are not covered by insurance or who have a high deductible plan starting at just $130.00 per month that includes the weight loss medication if dispensed in office.
Overall, W8MD provides an effective and convenient solution for those seeking physician-supervised weight loss services. With a focus on personalized care and evidence-based practices, W8MD helps patients reach their weight loss goals and improve their overall health and wellness.
List of insurances accepted in W8MD's Pennsylvania offices
Partial list of insurances accepted in our greater Philadelphia area offices for both sleep medicine and weight loss.
List of insurances accepted in W8MD's New York office
Partial list of insurances we accept at Brooklyn, NY location.
W8MD Weight Loss, Sleep & Medspa Centers
W8MD Weight Loss, Sleep & Medspa Centers is a network of medical centers located in New York, Pennsylvania, New Jersey and surrounding areas that provide comprehensive care for weight loss, sleep disorders, and aesthetic treatments.
Book appointments
Locations
W8MD has several locations for your convenience:
---